Archive for September 13th, 2008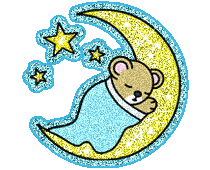 I will lay in bed soon. Its not that I am already sleepy but it is because I need to, I have to wake up early in the morning to do my daily routine and that is to chat with my honey. I have to chat with him at 4 am because I have to attend the sportsfest activity of
MJ
at school by 8 am. So we have to be ready at 7 am. She did not like to attend but it is only a
one time event
and that she should not miss this kind of chance. She was convinced later on though and said ok.
So folks have fun blogging God bless you always and Goodnight. I am now officially shut off.

Join the Party!!!
When I was doing my rounds here in blogspot last night. I was able to browse a party from
Momhood Moments
sphere. I got interested to join for I will not just be a part of it yet I can also get a 50 EC drops. Isn't it great? now worry no more for this ec drop thing, because you can just have those by joining this fabulous party. Plus, you can also get to know and make friends with some of bloggers out there. What are you waiting for? Come and Join!
The party is also sponsored by Pinay Mommy Online, Momemo, and Blessings and Beyond.
Join the Party!!!
Just click the banner if interested. Thanks!
Having a Foot Spa is quite a pleasure. Too bad I only can afford it when Honey is with me. He likes to have one of those because it is a bit expensive there in US than here. We went to medispa in SM the last time he visited us. I thought he will like the ambiance of the room there since it was our second time from the first time we went there last year. But this time he was feeling like he wanted to throw up though he did not tell me when we were still inside, he just told me about it when we were done.
Thanks Goodness! He was able to overcome of what he was feeling when we were still there.
It was maybe because of the scented candle they lighten just when we step inside of the room. The reason why his condition suddenly change. As I did not noticed he was not feeling ok,
honestly if I just knew it I would grab him outside and will not finish it.
Even though I enjoyed the moment of your feet being massage, scrub, and knead.
I savour the pleasure for like two hours, when I looked at the water in the basin, they put my feet into. I really can say yes! my feet were clean.