Archive for September 15th, 2008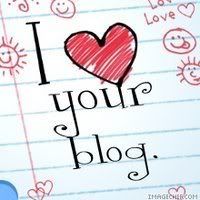 Thank you Call Center Gal for passing me this award. Well can I pass it back to you? Since the title itself is I Love Your Blog Award. I also do love reading all the posts in your blog. Hekhekhek.
Anyway here are the rules:
1. The winner can put the logo on his/her blog.
2. Link the person you received your award from.
3. Nominate at least 7 other blogs.
4. Put links of those blogs on yours.
5. Leave a message on the blogs of the people you've nominated.
Below are the 7 blogs I'm passing this award to:
1. My Life's Adventure
2. A Place To Belong
3. Complex Life
4. Sharing My Experience
5. A Simple Married Life
6. Sugar Princess.Com
These are just some of the many blogs that I love. Actually I love reading all the blogs of my cherubs but I'm reserving those for the next Tag.
As I really wanted to get a job while staying at home. I took this test from two companies, actually I applied three, The first one doesn't have test to take and that I will just fill up the application form. The second company does have a test for you to answer. It was actually simple for you only have to read the company policy but duh! you can't read and absorb five pages in one setting. You have to really acquire days to study for it. But due for excitement and the willingness to submit my application right away. I took the test and I was failed. LOL I was not ready. You can always retake it so thats ok. I maybe going to take the test again some other time.
Today, Honey gave me another links of a company, which transaction can be done at home. I preview it and read the requirement. Its a call center basing at home. It suited of what my experienced was. The part 1 was simple but I didn't expect I will be given a situation in the second part of the test. They gave me a toll free number to call and thats it! You have to speak up and tell them what you will say to a customer in a certain situation live grrrr! I was though simple but the thing I was so nervous and I was not confident of what my answer was.
They will evaluate what I just said and I was %100 sure I got less point on the second part of the test. Haaaay I hope I can still pass, since I really like it.