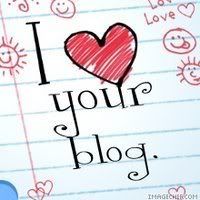 Thank you Call Center Gal for passing me this award. Well can I pass it back to you? Since the title itself is I Love Your Blog Award. I also do love reading all the posts in your blog. Hekhekhek.
Anyway here are the rules:
1. The winner can put the logo on his/her blog.
2. Link the person you received your award from.
3. Nominate at least 7 other blogs.
4. Put links of those blogs on yours.
5. Leave a message on the blogs of the people you've nominated.
Below are the 7 blogs I'm passing this award to:
1. My Life's Adventure
2. A Place To Belong
3. Complex Life
4. Sharing My Experience
5. A Simple Married Life
6. Sugar Princess.Com
These are just some of the many blogs that I love. Actually I love reading all the blogs of my cherubs but I'm reserving those for the next Tag.