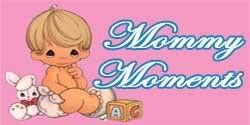 Hoola! I am finally and officially back for good in blogging and that means since it is Friday today, I can't just slipped this day without writing an entry of today's theme. And it is "That's my Favorite" My kids had a lot of favorites, like biking, drawing, foods and all that. But since I just had my new digital camera from honey I might just post their recent pictures.
Since Faith is growing so fast now, she is now attracted to balloons, we ate breakfast in the hotel we stayed when suddenly she saw a lady carrying some balloons, she went inside a room called the morning poem room, Faith immediately followed her until at the door of that room, the girl saw her and made a balloon only for her. She was so happy while she ran towards me, I put her to her high chair and continue to feed her, and she was playing to her balloon and removes the string from her wrist arm. It slipped from her hand and fly away. Poor little Faith, she cried after that.
Hey I got a new balloon from the lady in the morning poem room
Mom tried to put the string in my wrist but I grabbed it away from her
And since because I was hard headed the balloon fly away, waaaahh
Ever since she began to pose in front of the camera until now, her ever favorite pose is with one eye close, tongue and all that. I find it cute though but since she is about to be nine years old in January I might tell her to stop doing it.
With her favorite pose
Would you like to join? Just click
here
.