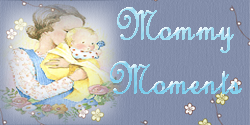 Its Friday once again, and you know what excite me about? Well, obviously the Mommy Moments and its theme that always give me inspiration. This past few weeks has not been good to all of us and now we are facing again another trials in life and that is the super typhoon Pepeng that will hit us on Saturday, I hope the music from our kids here in our theme would put the super typhoon away or would mellow down in some way. I know I am being silly but who knows the hum of our music would put the typhoon away.
Anyway, Terry and I love's to sing even the song despised us but no one could ever stop us of singing a videoke song, Recently Terry bought us a magic sing and the moment it was hooked up in our component, we just could not stop singing and you bet Faith as well tried hard to get the microphone from us.
She finally got the mic from Dad
Now, she is choosing what to sing LOL
Last summer my eldest daughter Mj attended a workshop at Jollibee, she was so excited and that she always practiced their piece at home.