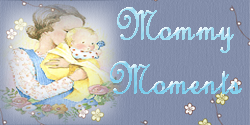 I know I am so late posting my Mommy Moments yesterday, please spare me because it was just my birthday hehehe and I celebrated it with my kids in the mall, it was only a small celebration but we had a blast in that fun house.
Anyway, I hope I can still catch up with this week's theme, when Mj was still a toddler, I didn't have to deal with tantrums, she was more behave and she can understand whenever I say no or you can't have it, maybe because she knows that Mom is working her butt so hard so both of us had some foods to eat everyday. Faith is different because when I'll say no she would insist and if I'll still say no she would cry so hard, but dealing with her is not easy yet I have to be firm of what I said, later she would stop crying and will play instead.
The picture below was when she wants to open the door in the bedroom so she can bother sister Merlyn in the laundry area. I told her no and we should take a nap, so she blurted out a loud cry, she was persistent at first and tried to hit me with her hands.
Faith's starting to cry now
Waaaaaaaaaaaaaaahhh