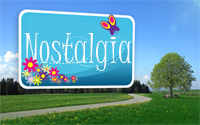 Mj has a fever since yesterday due to her runny nose but even so I still did not allow her to go to school today, I let her rest and later this afternoon her fever went down.
To continue the nostalgia I wrote last week, the staff put her to a bed for IV, she was so panicked when she saw the injection, when they started to in inject it, she cried so loud, and in a loud voice she said she will be a good girl anymore and she asked me to help her, to get rid of them. I hugged her and I felt so helpless.
And since I can't be absent at work at night because my evaluation for regularization is on process and at that time I have to be there so I'll be among of those agents to be regularized, I asked my sister to take care of Mj during night time, sometimes she will be the one to be there and sometimes my cousin. After log out in the morning, I will drop by at the eatery to buy them some breakfast before my sister or my cousin gets home. In daytime, even I don't have slept, I will try my eyes open in a long time when my daughter is awake, there are times I wanted to give up but I know I just can't.
While Mj was asleep, I would instantly lie down beside her so I could get some sleep. When suddenly Mj woke up and screamed with all her might, I was frightened, she keeps on telling me that she has a dengue and her hands are so painful. I could not say a word instead I hurriedly went to the nursing station and informed them that there is a kid in the bedroom who keeps on shouting, you know the feeling, when you are in your deep sleep and suddenly you have awakened with commotion around, then you are confused what to do anymore because you really don't know what was going on? That was I exactly felt right at that moment, I walked behind the nurse and when we went inside the room, she asked one guardian there, who is in-charge or the mother of the kid. I abruptly said I am. I know the nurse wanted to burst out laughing because I horribly sound so silly when I informed her about the kid because I seemed like I don't know my kid at all at that time.
Right after she fixed the dextrose of Mj, all a sudden, my surrounding went black, good thing there was a chair behind me when I fell down. Few minutes later, I slowly open my eyes then I saw my workmates, they asked me immediately what happen? Why I was out of my conscious when they came. They even told me to call in at that night so I get a proper rest but I didn't do it, that night I still went to work.
Three days passed, Mj was discharged in the hospital and I got a notice from work that the management approved my evaluation. Out of P13, 000 of my bill, I only paid P6, 000 because of my Phil Health insurance.