Archive for February 10th, 2012
We are here waiting for our friends to come over this time. Mj is having her chocolate drink bought at the nearest bakery shop while I am busy tapping my fingers. I wonder if Mj could get another award for this competition when she is still adjusting with her age bracket but whatever may happen she may
win
or
lose
the game, the important is she would finish the game and won't waste a tear if she can't win. It is okay to get disappointed as long as it would inspire her more and would give her the spirit to train more, there is no space for depression because she hadn't make it but only determination that she can do it next time. So go Mj win or lose!
My youngest daughter celebrated her birthday on Wednesday, she was not aware yet it was her birthday but when she arrived at the venue where her party was held she can't stop by saying "It's a party Mama!" At 5:30 p.m., I told the host to start the games and the program already, the kids gathered when the games started. After the game, Minnie mouse came out to the open to dance, the kids were so happy to see their favorite cartoon character, my Faith was so surprised too.
Truly, when you see the
happy faces
of the kids while they joined they party, while they received their prizes and gifts and when Faith said thank you Mama for the party, your tiredness when you prepare the party, just fade away and you can be just happy about everything even though right after the party is the zero balance in your savings account. LOL.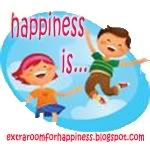 I am so happy that during my daughter's birthday our family friend who is taking up nursing was able to attend, it has been a while that we haven't seen each other and we missed each other so much. She was already working in another country as a nursing assistant and since she loves nursing, she went back here to study with it. I have seen her pictures wearing
scrub tops
and she looks very lovely, she had been an OJT for some hospitals here and she is doing very well. She will be graduating this year and she will be back working in another country again not an assistant this time but a license nurse. I am so happy with her achievements and wherever she will be, we would treasure our friendship and even though she will be miles apart, I am sure our friendship will never fade.