Archive for February 17th, 2012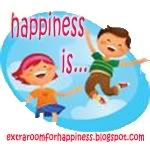 Friday is usually my me time and that means shopping alone, eating alone in the restaurant or watching movie alone. I once heard this from a celebrity that you can't function as a mother and a wife if you don't have time for yourself so my me time would be walking in the mall alone without anyone around. And since today is Friday, I went out to watch a local movie and it is the Unofficially Your's of John Lloyd Cruz and Angel Locsin. It is the typical love story though, the girl got hurt big time so she doesn't like to commit herself to any guy and the guy is the typical lover that even he got hurt like a hundred times, he still believes that someone out there is really for him.
Anyway, this is the trailer of the movie, hope you like it like I do.