Last night when I arrived home, I then lay all the materials needed for Mj's project, I was so busy pasting and clustering her project in English an accordion that is, and since I can't attain her at the moment, I asked her to study in English, since tomorrow is Friday and it is her quiz day. I finally finished the project at around 11:00 p.m. but I can't hit the bed that instant because I have to let Faith sleep first. She slept like 12:00 a.m. already, after I was done with the expenses stuff in my laptop, I crash the bed around 1:00 a.m. but Faith woke up around 5:00 a.m. and did not sleep at all.
Sister Irenie got her after a while but too sad, I still can't continue to sleep because I have to prepare Mj for school, hoping she could answer the quiz today. But when she arrives at school, I was so disappointed because she is not doing well still, we have an advanced study with her Civics and she even recited to me what she studied and yet she did not get the right answer. I really need help, I mean she does because I don't know anymore what to do, I may have not the proper way of teaching her, maybe to entrust her to a tutor will do good, and I will just make a follow up then. Math, on the other hand does makes me happy because she is quiet good in it, in fact she got 42 out of 50 on her exams, but I hope she will do her best on the other subject.
Mariel, my niece had been bugging me to enroll her and MJ to a guitar and
piano lessons
I supposed to enroll them the first week of this month but because I was too busy and my funds from my savings was intended to our upcoming wedding, I was not able to enroll them. Mariel is still hoping though that one day I would go to St. Patricks to inquire and would fill up an application for them, these girls really love music.
But I am so bombarded with expenses right now, I have many things to prioritize and one of them, is our upcoming wedding, plus I am planning to hire a tutor for Mj because she really needs help with Civics, English and Science subject, it doesn't mean I am not tracking with her studies but I don't know anymore what to do with those subjects, because the moment she is already at school, and they have quiz with what we studied, she tends to forget all those things and sometimes her answer would mixed up. I have talked to one tutor this afternoon and told me that she is just adjusting knowing that she is a transferee and she is already used to the method of teaching from her previous school and now that is the new school, new teaching, new types of test and exams. The tutor told me to give her a break and a tutor maybe could help her.
It is the natal day of my dearest best buddy
Claire of My Rendezvous
, I supposed to go there at their house tonight, but due to lack of sleeps and ran out of funds plus I need to keep track of Mj studies since they already went back to class on Monday from the H1N1 scare that happens last week, I was not able to go.
Anyway, Cla I know you understand how I worked so hard so Mj can cope up with her studies, I hope this greeting would make you happy somehow, I know this is not much and I know that I may not say this very often but I cared and treasured our friendship so much for 11 years and it is still kicking and I bet it will be until the end of time. Happy Birthday Claire and you may have many more birthdays and bountiful blessings to come.
Oist, sinli tawon ko sa cake hehehe anha ko ugma bantay lang ka…. LOL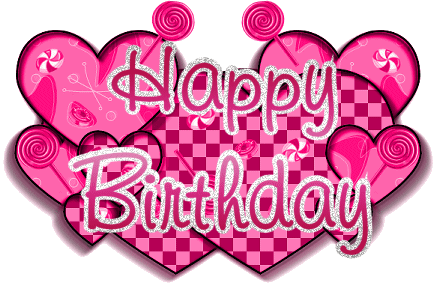 Incandescent light bulbs are boring and are not very energy efficient. They provide harsher light than other more economical types of light bulbs. Changing your
light bulb
can also change the appearance of your house.
And replacing an old or non-working incandescent light with a more modern energy efficient light bulb can easily change the appearance and décor of a room, just by providing softer or more decorative lighting.