Archive for October, 2009
What's with the world today? Why people around me are getting sick? First, my BFF then my youngest daughter and last night, I just learned that the son of my friend in College was admitted in the hospital, I thought they only have a minor case but I was wrong, I was so stunned when she told me the reason why her son was admitted in the hospital.
Her son suddenly fainted and collapsed last Tuesday with no reason at all, they hurriedly send him to the hospital and the findings after the thorough check up and the brain scan was his brain rhythm is not normal. They stayed there for four days and the Doctor gave them syrup amounted to P1, 700.00 the kid must take it for two years. My husband stated seizure or something but my friend did not clarify it, I guess she is too pre occupied with what happen because every time I asked her regarding with his son's condition now and how did it happen, she was just quiet. I hope her son would be alright with the treatment and I am praying for his fast recovery.
Staying at home is pretty boring sometimes, good thing that I could still go out when I have to pay our bills just like today. Electric bill is about to due, so I have to get myself ready to go out any minute now, right after paying the bill, I and Mj might go to our friend's house, she is so happy because she had the time again to ask for her gifts on Christmas day.
I have to prepare also the dress and the bathrobe that she would be using on her upcoming wedding on January, we have many things to talk to regarding with the preparation, and her sister is asking my advice what is the best weight loss pill in the market today, she is the maid of honor and aside from the bride, she also have to be fit, healthy and look good. I am so excited with the wedding and I know so well that she is getting nervous and excited, but I am sure she would be alright, yes it is stressful but I guess that's normal for a bride to feel that way, as long as she have friends to support her just like what I had, she should not get worried.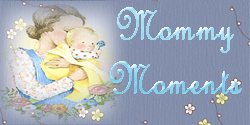 Another week is about to end, Monday was just like an hour ago, and oh how time flies so fast. Last night I was looking at our old pictures in multiply and that art caught my attention. It was from Mj's, she handed me that during my birthday two years ago, an art with I love you Mama! She also handed me the Santan leaves, it was so simple but the most precious gift I ever had.
Precious Gift is today's theme for Mommy Moments, good thing I have my multiply account for me to store lots of pictures; I just grabbed back this picture from there.

Do you want to share with us your moment with your kids? Just click here
Right after their periodical test last week, the kids were busy then preparing their Intramurals. Mj woke up so early in the morning to wear their uniforms. She even asked my sister Irenie to put her some make up as required, she was so excited to perform their cheer dance as she always showing it for me almost every night.